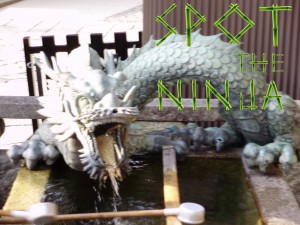 Spot the Ninja is now open for beta! Try your skill at 8 different levels of difficulty as you search 85 areas for 

.
Known bugs:
Occasionally the 

 will fail to register touch. If this happens, close and re-open the app.
Certain pictures will auto-skip to the next one upon loading from the title screen.
Please look for these and any other bugs or glitches you may encounter.
Here is the download, currently only for Android devices. We hope to have the iOS version ready soon.